Sydney Port is the busiest and most iconic port in Australia, located in the heart of one of the world's most vibrant and cosmopolitan cities. As the gateway to the country, it serves as a hub for international trade, tourism, and commerce. The port offers a range of facilities and services, including state-of-the-art cargo terminals, cruise ship terminals, and marinas for recreational boaters. With its stunning harbor views and world-famous landmarks like the Opera House and Harbour Bridge, Sydney Port is a must-visit destination for any traveler to Australia.
Vibrant, cosmopolitan Sydney is like a huge patchwork.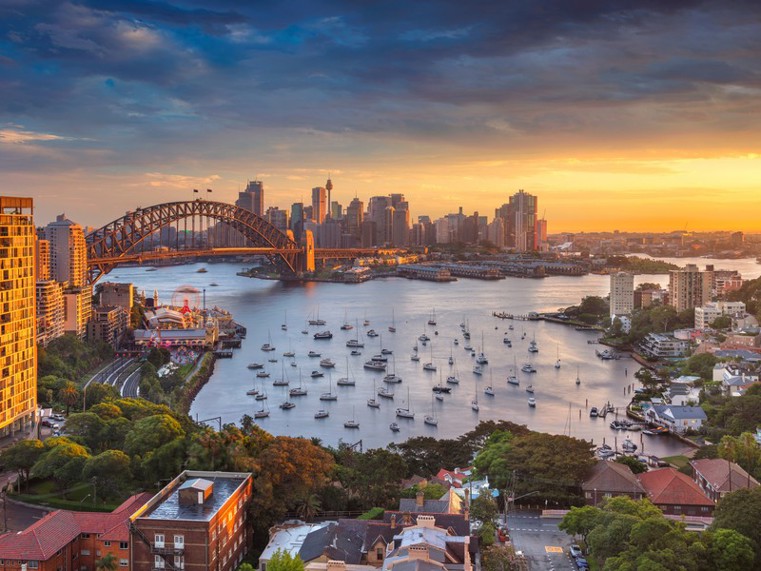 Foodies and surfers, hedonists and backpackers — everyone finds their own Sydney: some a beach city, some a jungle of skyscrapers and the financial capital of the country.
Australia's largest city and the state capital of New South Wales is set in the rolling hills of the rugged Tasman Sea coastline. If you stretch the coastline of its bays, harbors, inlets and islands, it's more than 340 kilometers long. Sydney is the center of the East Coast, firmly connected to the water. Its canonical views are aboard pleasure boats, but the best is from the Harbor Bridge, soaring over the bay. The urban development of Greater Sydney is surrounded by a green ring of national parks. Several areas of Sydney Harbour, protected as both land and seascapes, also have national park status.