Brisbane Port is the third busiest port in Australia and serves as a major gateway to the Asia-Pacific region. Located in the vibrant city of Brisbane, it handles a range of cargo, from containers and cars to bulk commodities and liquid fuels. The port is also a hub for cruise ships and offers easy access to some of Queensland's top tourist destinations, including the Gold Coast and the Great Barrier Reef. With its warm climate, friendly locals, and stunning natural scenery, Brisbane Port is a gateway to adventure and a must-visit destination for anyone exploring the land down und
Brisbane is the capital of the Australian state of Queensland and the third largest city on the continent.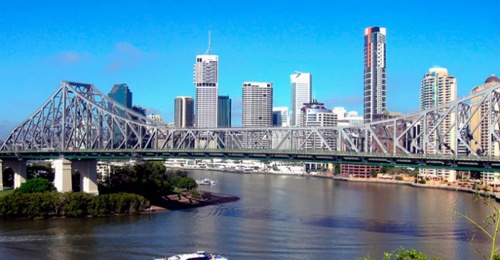 Once half-asleep and provincial, hiding behind the facades of business buildings, in recent years Brisbane is deservedly considered one of the most attractive places to live in Australia: its population is growing at an alarming rate, increasing by a thousand people a week. The official nickname of Brisbane is "City of the New World" and it's quite apt: with more skyscrapers than New York City, new bars and restaurants are springing up like mushrooms after the rain. Tourists can enjoy the unique nature in the national parks, pet a koala, climb one of the world's few accessible bridges and soak up the sunshine of Brisbane's welcoming spirit.