Your event on Running on Waves:
seven reasons to be in seventh heaven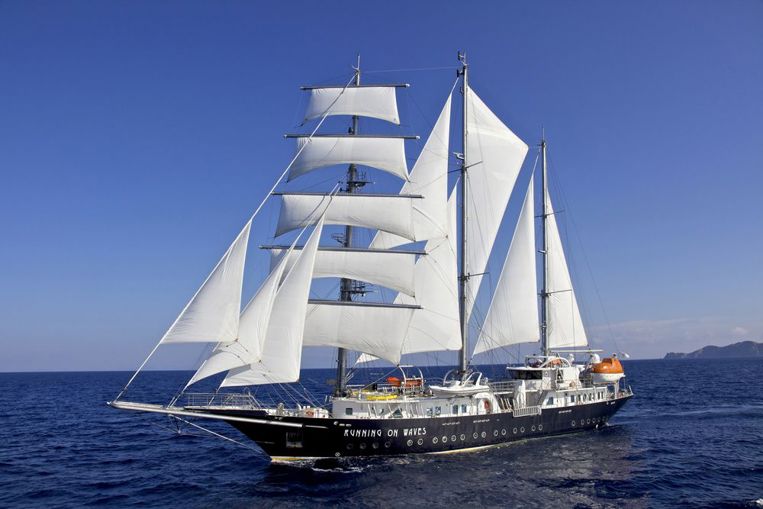 Do you know the word most used to specify one's wish about a place and atmosphere of an event? 'Something special.'
Planning an event? Congratulations! No matter birthday, wedding or anniversary, it is always enjoyable and exciting. With a hint of anxiety however: whom should I invite, what to dress on and – the most important – where and in what way to celebrate. Do you know the word most used to specify one's wish about a place and atmosphere of an event? 'Something special.'


Now just read the 7 facts and listen to your heart. It will tell you if your event on "Running on Waves" would be really 'something special' :)
1. Romance of traveling under sails

Running on Waves has been called 'Sailing Beauty' by media. The yacht was launched in 2011. She looks like a real lady: ever-young and elegant. The secret is in refitting the ship every winter season. Her main driving power is sails. Be sure to stay 'face-to-face' with the ocean on board: every guest enjoys 15,5 sqm of open deck space, that is three times more than aboard most expensive cruise ships.
2. Best passenger capacity for event

With 40 guests aboard, Running on Waves is standing apart from other sailing yachts with passenger capacity of 16-18. You'll have not to remove any of your fellows from the invitation list.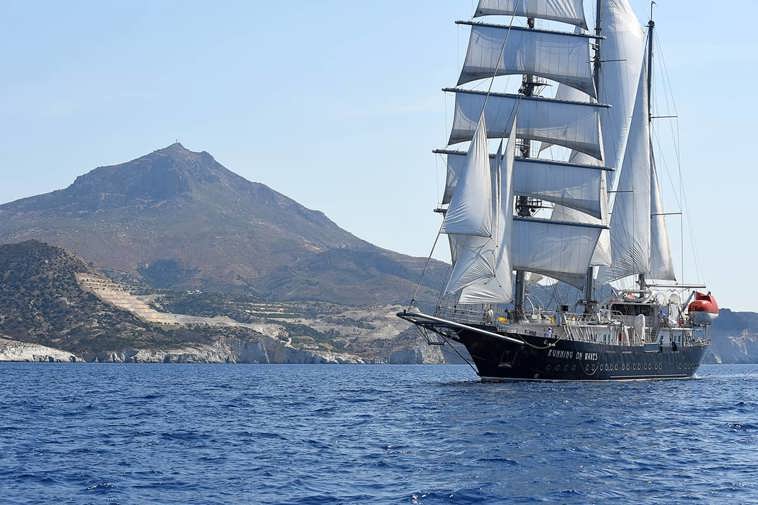 3. Luxury accommodation and haute cuisine

DO NOT feel at home on board the Running on Waves. Feel even better! To give you a clue on a level of comfort aboard, let us mention that Running on Waves has seen royal couples and millionaires on her board.
4. Navigational specifications

"To reach a port, we must sail — Sail, not tie at anchor — Sail, not drift." — Franklin Roosevelt. We sail! Running on Waves is a supercharged wind ship with a speed up to 17 knots under sail. The ship's superbly efficient ratio of sailing surface to displacement 2 sw.m/t makes her one of the fastest sailboats.
5. Visiting 'hidden' places inaccessible to bigger yachts

Do not miss any corner of the world worthy to visit! The yacht's size and exceptionally shallow draft (just 3.2 meters) allows her call at charming places out of beaten tracks. Again and again, our guests tell us that such 'hidden' shores are the most amazing.
6. Mast climbing, ship steering, sailor's knots tying

Choose whatever you wish from a wide range of activities (both maritime and watersport). Be ready for a dynamic and emotional life even when on board.
7. Best quality-price ratio

We know our competitors and can be sure we have the best quality-price ratio.