Croatia is famous for delicious food, ski resorts, clean Blue Flag beaches and many historical sites.
What to see in Croatia: popular and hidden places
Croatia is famous for delicious food, ski resorts, clean Blue Flag beaches and many historical sites. The EmbarQ portal offers an opportunity to design the author's itinerary and organize a cruise for a small group of friends, a VIP-trip for a demanding client or a tour for travelers. Our moderators have already compiled for you many lists of places to see and places to eat national dishes. In those descriptions you will find popular tourist destinations as well as hidden non-tourist locations that not even all Croats know about.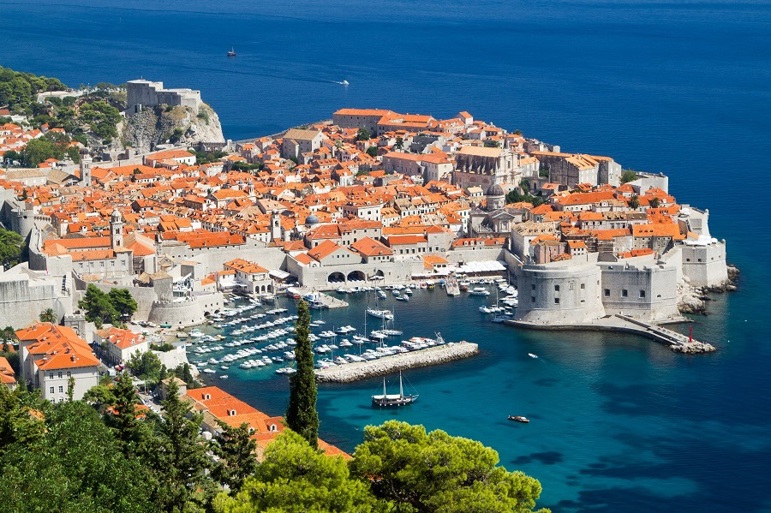 What to see
— History and Architecture. It is difficult to choose what to see in Croatia for lovers of history and architecture - the country has too many interesting locations. We recommend you to add a visit to Pula with its Romanesque-gothic buildings, the island of Krka, the cradle of Croatian culture, the Old Dubrovnik and other places.
— Nature. There is a famous green island Mljet with pine forests, beautiful pebble beaches of Novigrad, rosemary and lavender fields in Hvar, Košljun Island, Krk National Park, a research center "Blue World" in Veli Lošinj and other places which will appeal to all lovers of nature.
— Cuisine. When organizing a gastronomy tour, don't miss a visit to Primošten with its vineyards, red wine "Babić" and eco-fishing. You can taste delicious honey and fragrant Dalmatian cuisine. Include coastal cafes, family taverns and gourmet restaurants to get a full idea of the richness and variety of Croatian cuisine.
— Entertainment and outdoor activities. Diving enthusiasts should visit the cave of Odysseus on Mljet, kayakers - the beach of Betina Bay, musicians - the city of Zadar with its charming sea organ, skiers - Sleme ski resort in Zagreb.
We'll help you organize a cruise, recommend ships of suitable capacity, check the itinerary for compliance with the requirements of maritime logistics and convenience of travelers. If you are an organizer and know hidden places in Croatia, which will be interesting for yoga lovers, divers, gourmands and other thematic tourists, we encourage you to propose your itinerary, create a description and attract new clients to your business.