Steeped in awe-inspiring ancient civilization, filled with history, wisdom, myths and passions, the route around the Peloponnese, Ithaca and beyond is a captivating journey.The Peloponnese, a mythic land of Gods and heroes and unsurpassed natural beauty. Sprinkled with cypress trees, olive groves, vineyards, beautiful sandy beaches and emerald blue waters. Littered with Mycenaean palaces, Byzantine cities, Ottoman, Frankish and Venetian fortresses.
Regions/Countries:

Greece

Boat:

Elysium

Duration:

8 Days / 7 Nights

Tags:

Mainland port

Town

Island

Village

Dates:

Oct 19, 2024; Oct 26, 2024
Zakynthos, with its iconic Navagio cove, repeatedly voted best beach in the world. Ithaki, the epic homeland of Odysseus, still as romantic and seductive as ever. The impressive narrow Corinth Canal, it's crossing plain mesmerizing. This is the stuff of legends, an experience that will stay with you forever. Combine journeys for a fully immersive experience of Greece.
Motor yacht
With only 25 luxuriously cocooning cabins a spa, a gym, a deliciously healthy Mediterranean cuisine, an array of cultural experiences and wellness activities, the Elysium will pamper you, spoil you and transform you forever.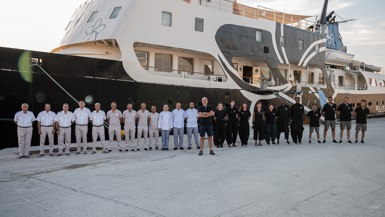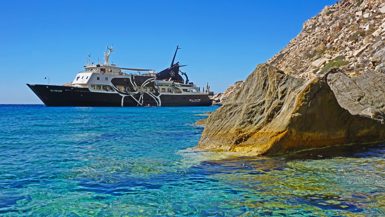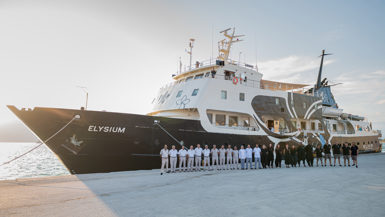 Saturday, October 19, 2024
Saturday, October 26, 2024