Puerto Rico is a U.S. Overseas Territory and officially the Free Associated State of Puerto Rico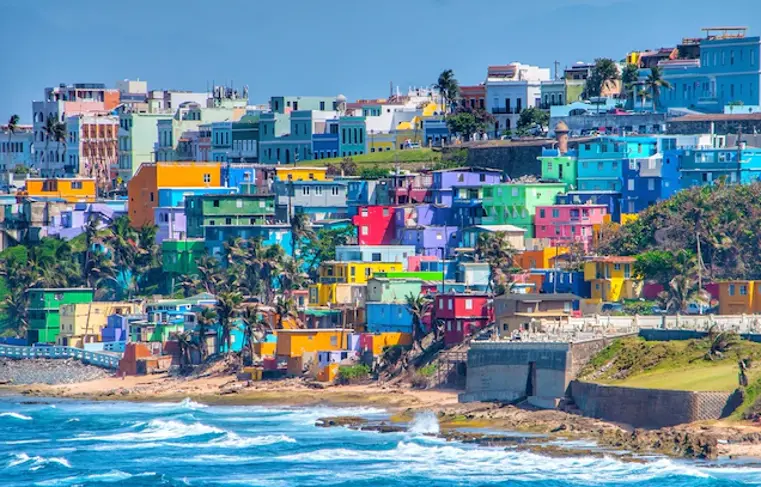 Its inhabitants have U.S. citizenship, but some American rights are not available to them. The island state was once just a plantation, but today, it is a Caribbean paradise for tourists and vacationers.
Despite the small territory, Puerto Rico has several nature reserves and national parks, where you can get acquainted with the unique flora and fauna of this country. Beautiful nature, fresh fruit, clear water - all this constitutes a resort paradise, which can be varied by excursions to cultural and historical sites. Although recreation is not cheap (due to the popularity of Puerto Rico among Americans), to visit this place is definitely worthwhile.