New Zealand / New Plymouth
A walk through a botanical garden, along the ocean, or a game of golf next door to blissfully grazing lambs — isn't that enough to fall in love with New Plymouth?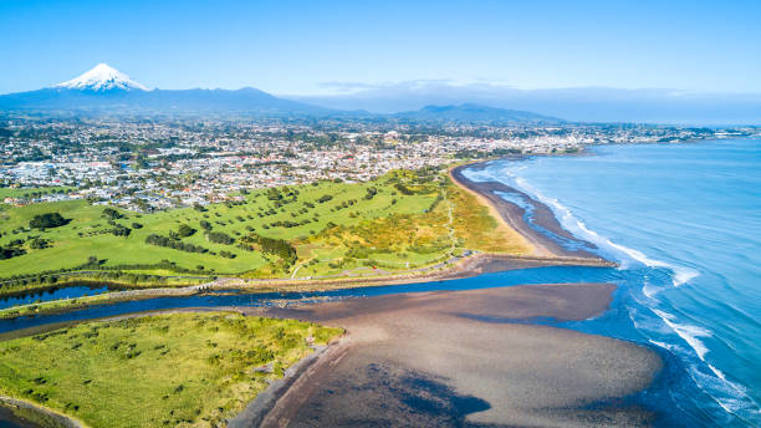 This New Zealand town is the perfect place for a casual getaway. Step into an enchanting world of beaches, parks and picture postcard stone cottages. For the more adventurous, the rock of Paritutu awaits, where the beauty of the scenery is breathtaking.
Gallery