The harbor is popular with yachtsmen, for whom the village was a stopover on their way to the Marquesas Islands in Polynesia.
It is very quiet and deserted, but tourism is beginning to develop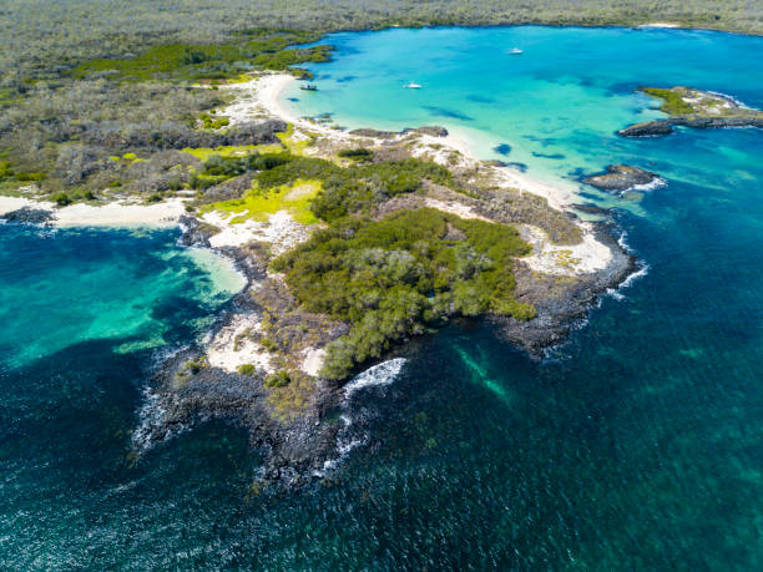 The locals are engaged in farming and fishing.
Of the sights you can highlight the modern church Iglesia Cristo Salvador. You will be amazed by the architecture of the building itself, as well as beautiful murals depicting landscapes and animals of the island.
We recommend visiting the local market, which is located next to the church. Here you can buy souvenirs.
Be sure to take an excursion to Posa de los Flamingos, a lake where you can see flamingos and visit the turtle breeding center.