Townsville is located in northeastern Australia. The city is located in the state of Queensland, about 1.3 thousand kilometers from its capital Brisbane.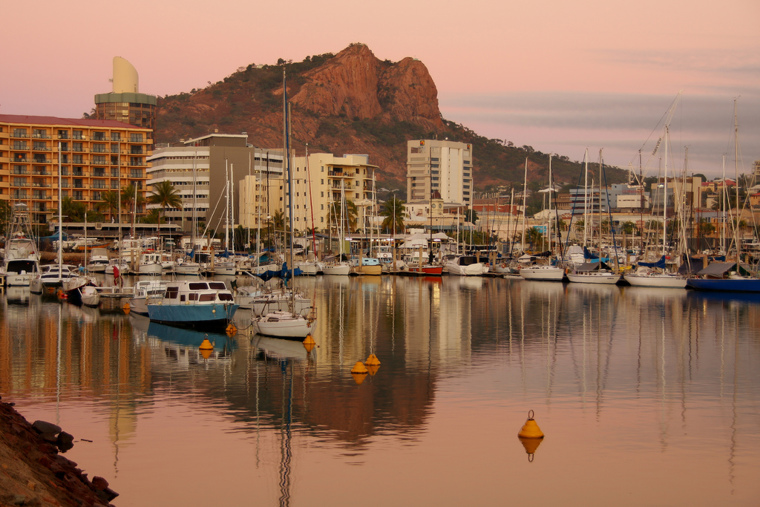 Due to its proximity to the Great Barrier Reef, there is a center for the study of these amazing living organisms. Tourists should visit the large tropical aquarium, which collected representatives of flora and fauna of the Great Barrier Reef. Near the city is Magnetic Island.
Here created a truly heavenly environment for its flora and fauna - more than half of the island under the national park Magnetic Island. Here you can see koalas, and near the island to swim underwater with a variety of fish. There are also historic forts left over from World War II. The highest point of the island is Mount Cook, nearly 500 meters high.